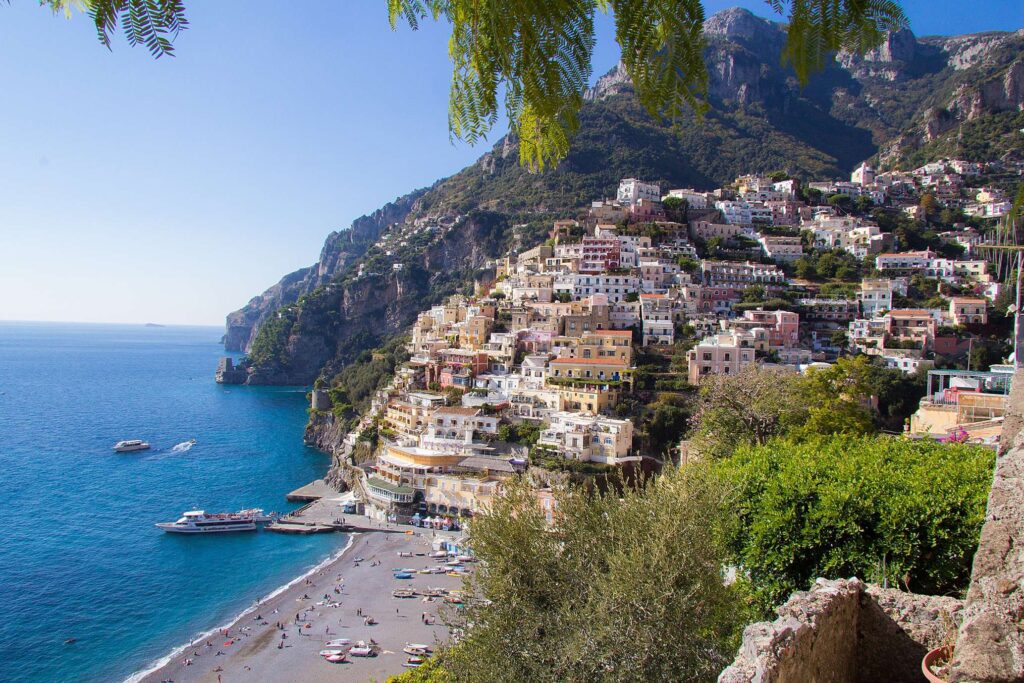 Warning: lots of food-related facts ahead. Proceed with caution if reading this on an empty stomach.


Naples and the Amalfi Coast are some of the most picturesque places in Italy. Perhaps sometimes left out of the discussion on Italian history and cultural heritage, these two areas are just as rich in both those things. We've rounded up our top 10 favorite fun facts for kids on Naples and the Amalfi Coast:




10. People who live in Naples are called Neapolitans. We love them and we also love us some Neapolitan pizza and some Neapolitan ice cream. Basically, we love everything from Naples.


9. Yes, the Caprese Salad is from Capri. Surprise, surprise! Or not. It was first served to royalty and visitors from around the world, and consists of fresh tomatoes, basil, mozzarella, olive oil (because of course), and a pinch of salt and pepper.




8. One of the most famous pizzas in existence and oftentimes considered to be the OG pizza, the Margherita pizza was created in Naples and was named after Queen Margherita Teresa Giovanni, following her visit to Naples in 1889. The Italian flag colors are represented in this patriotic pizza: basil for the green, cheese for the white, and tomato sauce for the red.




7. So we've established that Naples loves its pizza, right? Well, they love their pizza so much that they have an annual celebration of Pizzafest, which is…an astounding eleven-day celebration surrounding the dish. Held in September, there is always a wide variety of stations offering tastings, as well as an abundance of live entertainment. Please sign us up. You can also make your own traditional Neapolitan pizza (as well as pizza Montanara and a local dessert) at our Naples Pizza Making Class!


6. Love cappuccinos? They were born on the Amalfi Coast! The hot drink is named after the Capuchin monks of the beautiful monastery-turned hotel located on one of the many cliffs on the coast. They were the first to add warm milk to their coffee, and now the beloved frothy drink is named after them. However, don't make the faux pas of ordering a cappuccino after noon in Italy!


5. If you're more into straight shots of coffee, you might be pleased to find out that the traditional Neapolitan flip coffee pot (known as the cuccuma or the cuccumella) was the basis for the invention of the espresso machine…which, millions of people worldwide are probably eternally grateful for this invention.




4. The Amalfi Coast might be as famous for its lemons as it is for its beauty (the lemons may as well be the unofficial symbol of the Amalfi Coast). Named "sfusato d'Amalfi", these large aromatic lemons were developed to provide a hit of Vitamin C for long sea voyages to prevent scurvy. While we are wary to recommend this, you can apparently eat the whole lemon – skin included. We will instead recommend that you try some fresh lemonade or some of the local Limoncello.




Did we just list seven facts in a row about food? Why yes, we did. Sorry not sorry…


3. Want to go treasure hunting? Has Naples got a treasure for you. Legend from the Middle Ages says that a magic egg that contains protective powers is buried in a secret location inside Castel dell'Ovo, which roughly translates to Egg Castle. Coincidence? We don't think so! It's supposedly preserved in a glass jar that is inside a metal cage, which you would think would be easy to find, but apparently not…




2. The towns on the Amalfi Coast were regularly attacked by pirates during the Middle Ages, and so a series of strategic watch towers were constructed along the coast so that people could be warned of incoming attacks and had time to move their valuables inland.


1. The Amalfi Coast is (sort of) the home of Wonder Woman. The scenes for the fictional island of Themyscira were shot on the Amalfi coast for the 2017 film adaptation. If you visit the Amalfi Coast, you can technically say that you've been to the land of the Amazons.