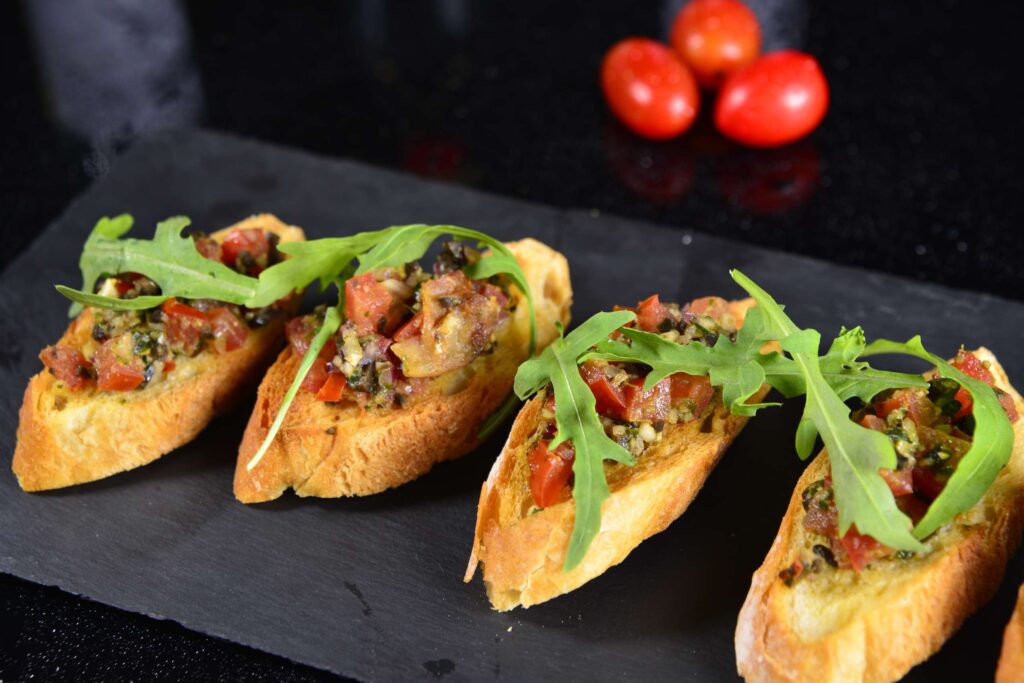 A family trip to Barcelona would not be complete without enjoying one of Spain's best kid-friendly tapas restaurants. Tapas are small, savory dishes that can be served with drinks as a snack, or as a meal with a variety of other tapas. Going out for tapas is a fun family activity and a tasty way to experience Spanish culture.



When it comes to traveling with kids, meal-time is often a concern for families—and for good reason. Every country has its own set of dining norms and unique style of cuisine. This can leave parents wondering when and where is the best place to go for dinner and what food their kids will like. That's why we created this guide, to answer your questions about how to enjoy tapas with kids. We are also giving you our list of the 9 best kid-friendly tapas bars in Barcelona!




Tips for enjoying tapas in Barcelona with kids:

What are tapas? The real question is what are… The Spanish word "tapa" translates to "cover" or "lid" in English. That's because in pre-19th century Spain, drinks would often be served with a slice of bread or meat on top of the glass as a cover. These "tapas" were used to help keep flies out of one's drink. Today, tapas come in a variety of forms and flavors, but two aspects of the tradition remain the same: they are small dishes, and they are usually enjoyed with a drink.


Can I bring the kids? Of course! Many people wonder if it is appropriate to bring their children to tapas restaurants in Spain. The answer is yes! It is very common for Spanish families to bring their children with them to Tapas restaurants, even late into the evening. In fact, getting a babysitter for a night out is almost unheard of in Spain! Tapas restaurants are generally refered to as tapas bars. Although the term "bar" may make it seem like an adult environment, in Spain this term does not simply refer to a place that serves drinks, but rather a more casual place to gather with both food and drinks. ***NOTE: Tapas restaurants are also a great choice if your family is not used to eating dinner late at night. While many restaurants in Barcelona don't begin dinner service before 8:00pm, many tapas bars open in the afternoon as it is a common after-work gathering point. Tapas are great for tying the kids over until supper time.


Will my kids like tapas? Again, the answer is yes! Even the pickiest of eaters can find something they like with the wide variety of tapas available a most tapas restaurants. From cured meats and seafood to rice dishes and fried potatoes, there is a tapa for everyone. Despite what you may hear, Spanish dishes are generally not spicy, but they are packed with flavor! The best part: most tapas can be eaten with your hands!


Are tapas eaten as a meal or a snack? They can be both. It is not uncommon to enjoy just a few tapas with a drink as a late afternoon snack. However, many families will order a wide array of tapas to share for dinner. This is a great way to sample the many flavors of Spanish cuisine, and can make for an exciting and interesting dinner for the whole family. This is also a good opportunity to introduce your kids to more uncommon foods that you may find in tapas, such as squid, octopus and different vegetable dishes.



PRO TIP: if you want to order a tapa as a meal: if you ask for a racion, you can get a variation of the tapa in a larger portion meant to be eaten as a meal or shared with a large group.





9 best kid-friendly Tapas Restaurants in Barcelona:

Here is our list of the best kid-friendly tapas restaurants in Barcelona, recommended by our local expert!


As always, we advise you to check on the opening hours before you visit in case they have changed, and you may find that some restaurants close for a few hours in the afternoon. We also recommend calling ahead or going online to make reservations if possible, especially for large groups.




Llamber – Chic tapas restaurant

When it comes to atmosphere, it doesn't get much more "chic" than this place. Exposed brick and trendy décor makes Llamber one cool tapas restaurant to eat in. But what really makes it so special is the ingenuity of the menu. The chefs at Llamber are known to put a creative twist on tradition Spanish tapas, which is sure to make for an exciting dining experience for any family.





Louro – A kid-friendly tapas restaurant on Las Ramblas

Tucked away on one of Barcelona's most-happening streets, La Ramba, Louro is an excellent restaurant to take the kids—especially if they are seafood lovers! But don't worry if seafood is not their thing as there are other options, including a high-quality kid's menu. After chowing down on their delicious dinner and dessert, don't be surprised if your kids want to go back the next day!





El Nacional – 4 kid-friendly tapas restaurants under 1 roof

El Nacional is a very unique concept that combines four unique eateries as well as four different bars under one roof. Located inside a modernized 1870's textile factory, your family can choose between these four restaurants: La Taperia serving tapas, La Paradeta serving seafood, La Llotja serving fish, and La Braseria serving grilled meats. Fresh ingredients and experienced chefs will ensure a delicious meal no matter where you choose to feast. The large venue is also quite a spectacle for visitors, and a visit here will not soon be forgotten.





Ciudad Condal – A lively tapas restaurant

For a lively atmosphere and large variety of tapas, Cuidad Condal is a great choice. This place is nearly always full of people, tourists and locals alike—and for good reason! The variety of tapas are sure to satisfy adults and even the pickiest of kids. Stop by with your family and see why so many people claim that the Cuidad Condal serves up some of the best tapas in Barcelona.





Vinitus – Modern style kid-friendly tapas restaurant

This modern style restaurant is known for its friendly staff and excellent service—along with top-notch tapas. If you are unsure of what tapas you and your kids will enjoy, the friendly staff will give you a recommendation you are sure to love. Located a few blocks from Place Catalunya, this restaurant is definitely worth a visit with the family.





Restaurante Cierzo – A very local kid-friendly tapas restaurant

If you are looking to step away from the main tourist areas of Barcelona and discover tapas like a local, look no further than Restaurante Cierzo. The restaurant may be small, but the flavors are big. With an excellent selection of wine and beautifully plated dishes, you are sure to enjoy every aspect of your dinner here.





Teoric Taverna Gastronomica – Off the beaten path tapas restaurant

Another great place off the beaten path to enjoy an imaginative take on traditional Catalan tapas is Teoric Taverna Gastronomica. Here you can enjoy a variety of inventive dishes in an elegant and contemporary atmosphere. Be sure to make a reservation or arrive early because this small place fills up fast!





9 Nine – A kid-friendly tapas restaurant with great value for money

If you are looking for a modern ambiance and great value for your money, 9 Nine will give you the experience you are looking for. With the high-quality food and excellent service, you will be surprised by how affordable it is. And if you are lucky, you may be seated near the kitchen where you can get a glimpse of the chefs working their magic. Come hungry as this place is known to serve big portions!





Zed – Simple tapas, great pleasure

Located just a few blocks from Barcelona landmark La Sagrada Familia, Zed is a great place to stop for lunch or dinner while your family is enjoying all of the great sights in Barcelona. Don't be discouraged by the simple menu as all of the dishes are crafted to perfection with fresh ingredients and are sure to impress you. This cozy restaurant is very kid-friendly as well, with friendly service and food options that everyone can enjoy.







You can check out Family Twist's private Barcelona Tapas Tasting Tour, as well as our private Catalan Cooking Classes and Paella Cooking Classes, all designed with children in mind and specifically for families! We also offer many other private tours and activities in Barcelona, all designed with the kids in mind. You can check them out HERE