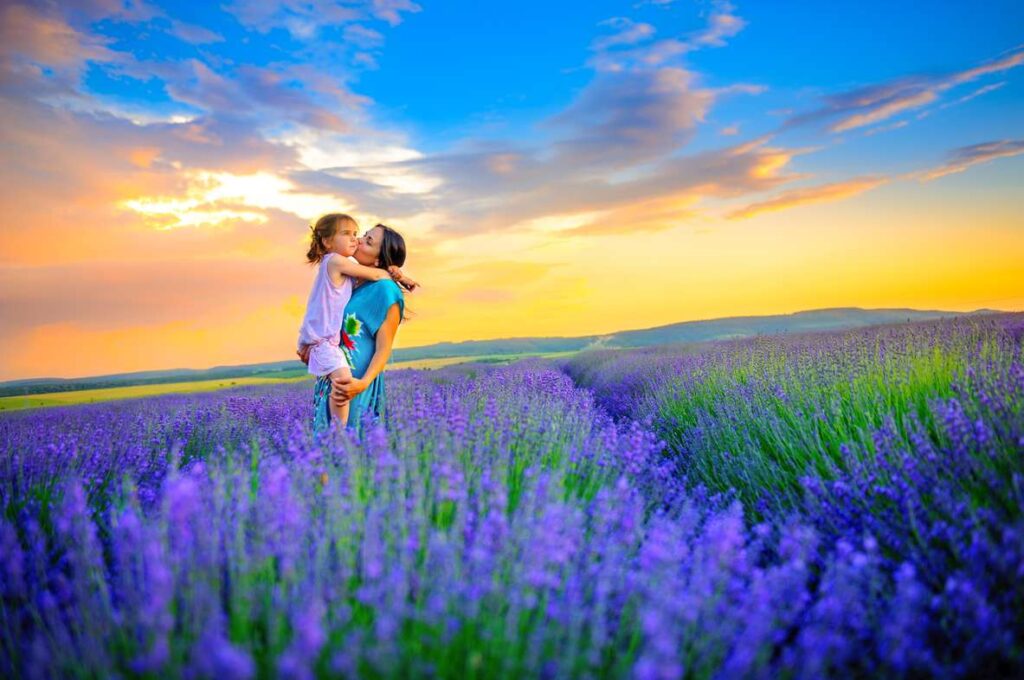 Are you traveling to the South of France and looking for the best things to do in the French Riviera with kids?
The French Riviera is a truly magnificent destination. With its beautiful coast lines, charming old cities and breathtaking scenery, it's no wonder why some of the world's greatest artists like Van Gogh and Picasso fell in love with this region years ago. Although the French Riviera is known for its glamorous and indulgent lifestyle, there is no shortage of great family-friendly activities. With so much to offer for both kids and adults, the French Riviera is a great destination for any family.
It's always good to talk to a local about recommendations and tips before visiting a new destination. That's why we asked two of our favorite bloggers in France (The Talking Suitcase and Our French Oasis) as well as our local expert to help us make a list of the best things to do in the French Riviera with kids . With their help and our team of experienced travel advisors and tour guides, we present to you the best things to do in the French Riviera with kids, starting with our picks.





Promenade du Paillon, Nice – Cooling Down in the French Riviera with Kids


On a warm and sunny day in Nice, take your family to the Promenade du Paillon, located between the Old Town of Nice and the historic Place Massena. This green park is the perfect place for families to relax and take an afternoon break from their sightseeing. Take a stroll down the wide sidewalk and enjoy beautiful greenery surrounded by the Belle Époque architecture of Nice.
Your kids will love the large mirror fountain found in the park, with water jets blasting off at random and soaking anyone in its vicinity. You'll also find a very charming playground with uniquely crafted wooden animals that act as a jungle gym for the little ones. Enjoy resting in the shade of an olive tree as your kids run, climb and splash around in the park. You might want to bring a spare set of clothes for the family!
Address: Plassa Carlou Aubert, 06300 Nice




Azur Park, Gassin – A Kid's Paradise in the French Riviera


For a family-friendly, fun evening out in the French Riviera, visit Azur Park theme park, located just outside of St. Tropez. With more than 35 attractions including rides, games, and shows, there is something for everyone at this park. Whether you are looking for high-adrenaline rides or more kid-friendly attractions, this place has got you covered.
There are also two 18-hole miniature golf courses, trampolines, fun-houses, bumper boats, and so much more! After all the fun and games, enjoy dinner at La Rôtisserie restaurant at the heart of this animated fun-fair. You won't need to worry about sunburn because most of the action takes place after the sun goes down.
Address: Azur Park, Carrefour de la Foux, 83580, Gassin St. Tropez
Admission: Multiple options available between €17.50 to €31 per person
Opening Hours: Open every day from April to September. Specific dates vary each year, and specific opening times vary by month. You can check out the comprehensive schedule on their website here
Website: http://azurpark.fr/en/





Car Collection of H.S.H. the Prince of Monaco


Your trip to the French Riviera would not be complete without gawking at some luxurious sports cars. If your kids are fascinated by race cars and old roadsters, then they will love visiting the car collection of H.S.H. the Prince of Monaco, located on the Terrasse de Fontvieille near the Prince's Palace.
Your kids will see their toy cars come to life in this collection of over 100 extravagant cars, from Rolls Royces to Formula 1 race cars. This museum isn't just for kids, it is sure to leave any car enthusiast in awe.
Admission: €8 for adults, €4 for kids aged 6 to 16 and students. Bundle tickets with the car collection and Oceanographic museum are available as well.
Opening Hours: every day from, 10am to 5:30pm
Address: Monaco Top Cars Collection, 98000 Monaco-Ville
Website: https://www.visitmonaco.com/us/place/museums/331/cars-collection-of-hsh-the-prince-of-monaco





Ile des Lérins, Bay of Cannes


Located in the Bay of Cannes, the îles des Lérins are made up of four Mediterranean islands, Saint Honorat and Saint Marguerite being the largest two. Both islands are accessible by ferry and take around 15 minutes to reach. Saint Marguerite, the largest of the islands, is rich in history and natural beauty. Enjoy the views from the historic Fort Royal and check out the sea museum with a large collection of underwater archeology and shipwreck artifacts.
Saint Honorat, the smaller of the two main islands, is calm and quiet, belonging to and inhabited by the monks of Lérins Abbey. Your family can escape the noise of the city and explore the monastery and old forts of the island. Both islands have beautiful rocky shores for the kids to play in small tide pools and climb on rocks, although swimming off the coast may be difficult for little ones.
We asked Dana from The Talking Suitcase (https://www.thetalkingsuitcase.com/, we highly recommend checking them out for great family travel trips) what her favorite family activities were in the French Riviera. Here are some of her top choices:
The Oceanographic Museum of Monaco


Dana recommends the Oceanographic Museum of Monaco, built into the cliffs of the Rock of Monaco, as a must-see for families visiting the French Riviera with kids. A museum and aquarium all in one, the Oceanographic Museum has thousands of specimens on display and a variety of interesting exhibits.
Discover the colorful coral reefs, impressive shark tank, and fascinating collection of marine skeletons. Your family won't regret spending an afternoon discovering the marine world here. Not to mention, the museum is air conditioned so it's as good a plan on a hot day as it is on a rainy day. Enjoy a meal at La Terrasse, a restaurant located on the roof of the 85m (279ft) museum and take in the stunning views of Monaco and the sea.
For a educational and fun behind-the-scenes experience at the Oceanographic Museum of Monaco, check out Family Twist's "Exploring Cousteau's Underwater World" activity, where your family will be led by a marine biologist and given the ultimate tour of the museum, including a special backstage visit to discover what happens on the other side of the water tanks.
Admission (prices change with the seasons): 11-16€ for Adults, 7-12€ for students, and 5-8€ for children.
Address: Avenue Saint-Martin, 98000 Monaco
Website: https://musee.oceano.org/





Cimiez, Nice


The Cimiez neighborhood in Nice is a great place for your family to spend the day relaxing and exploring. Cimiez is an inland neighborhood of Nice, located north of Nice's Old Town. It is the perfect way for you and your kids to escape the crowds of the French Riviera and spend a relaxing afternoon discovering the rich history of the region. Dana told us that the gardens of Cimiez make a great place for a family picnic among the olive groves. Explore the ruins of the Great Roman Amphitheatre and visit the beautiful Monastery Gardens where you will have a wonderful view of Nice.
Visit the nearby Archeology Museum of Nice-Cimiez for hands on exhibits that teach kids about the ancient Roman Empire and a large archeological site which shows where ancient pools, cemetery, showers, and baptism areas once stood. All of this sits quietly away from the bustling tourist areas—and what's more, it is all free!





Villefranche-sur-Mer – Kid-Friendly Beaches and More!


When visiting the French Riviera, you can't miss going to the beach. However, you may not find all the beaches in the area to be kid-friendly. Dana says that the beaches at Villefranche are perfect for kids, with plenty of sand and calm waters. Plage de la Mariniere is known to be one of the best beaches in the French Riviera, with crystal-clear water and a beautiful setting below the hills of Villefranche. During the summer, this sandy beach is frequented by local families and tourists alike.
For a more secluded and tranquil experience, trek your way to Plage de la Darse at the western end of the bay. You'll find that this beach is far less crowded due to the fact that there is no parking and the beach is composed of gravel rather than sand. For these reasons, it's best to walk or bike to this beach and be sure to bring some beach shoes for the best experience!





Antibes – Marineland


This coastal town is located between Cannes and Nice and is a great place to visit with the family when traveling to the French Riviera with kids. There is no shortage of sandy beaches, family-friendly restaurants and charming streets in this town. For a relaxing beach with calm waters, visit the Plage de la Gravette. After you're done swimming and playing in the sand, grab a bite at the food truck that sets up nearby. If your kids like adventure, make your way to Cap d'Antibes and discover its hidden beaches and rocky coves. These coves are not easily accessible but you may just find the perfect secluded spot for your family to enjoy the crystal-clear water and rocky shoreline.
If you are looking to get away from the beach, your kids are sure to love Marineland, with a small zoo and aquarium, a water park, a play park and miniature golf!
We asked Susan from Our French Oasis (www.ourfrenchoasis.com, a great look into country life in France and an excellent resource for all things travel, lifestyle and food!) for some tips about visiting the French Riviera with kids, here is what she recommends:
Consider heading to the beach later in the afternoon or evening. Once the crowds have thinned and the fierce heat of the sun has abated, you'll have the perfect opportunity for a family picnic. After the sun goes down, laying under the stars and listening to the waves will be an unforgettable experience for everyone.
Rent bikes and explore your area. No matter where you are staying in the French Riviera, bikes are a great way for the whole family to get around. Your kids will love cycling themselves to the boulangerie for the early morning croissant run. There is nothing better than finding a river and taking a break in the shade; many having swimming areas and the chilly mountain water can be most refreshing.
Get inventive and get off the beaten path. There are lots of tourist attractions, water parks, and museums. But stepping away from these areas from time to time can make for the best memories and family fun. Don't be afraid to stray from the crowd!
The French Riviera is full of attractions and activities for everyone. If you have any recommendations for family-friendly activities in the French Riviera that we didn't mention, comment below! Be sure to check out The Talking Suitcase and Our French Oasis for more great travel tips and contact us should you want us to create a bespoke, family-friendly holiday for your and your children in the South of France.