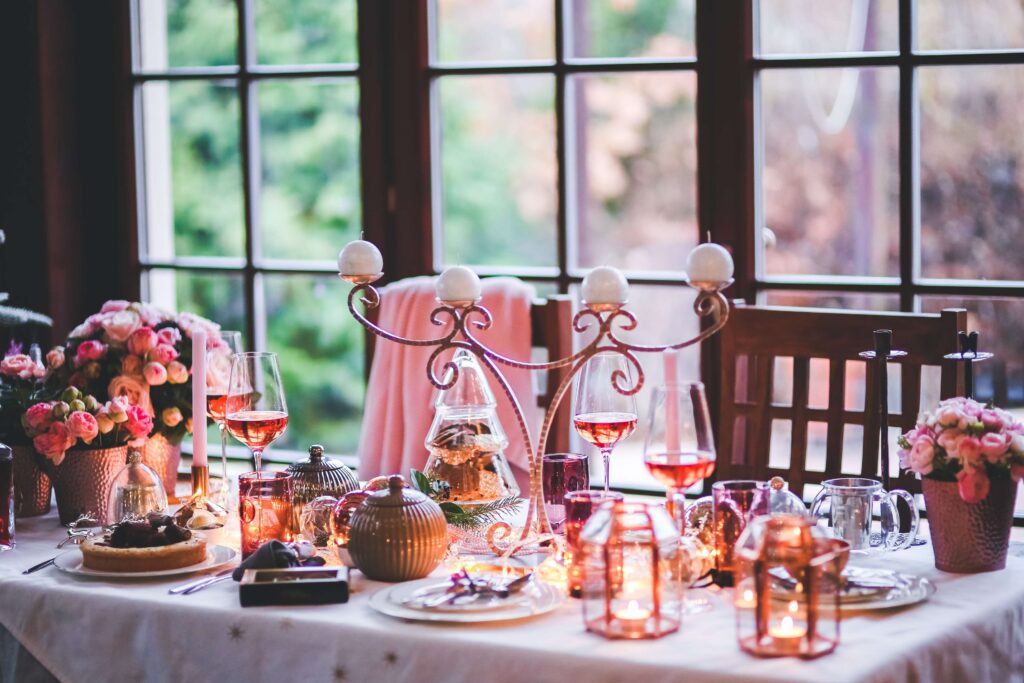 There is nothing more British than the afternoon tea. Anyone who spends a family vacation in London should experience an afternoon tea at least once.


Traditionally, afternoon tea is a light meal eaten between 4pm and 6pm. This custom was first introduced by the wealthy classes in England in the 1840's but slowly spread to the middles classes towards the end of the nineteenth century. At that time, England's working class needed something that would provide both energy for their demanding work and strength against afternoon doldrums. The caffeine and sugar content of the tea was the perfect solution, which was sometimes accompanied by a snack or a sandwich.


For the wealthier, the tea came with a wide variety of delicious snacks like scones, cakes, pastries and the classic cucumber sandwiches.
Today, afternoon tea is often served in hotels or tea shops, and some have made it their trademark.


Treat yourself and your children to a delicious and oh so British culinary experience. Here are the 9 best kid-friendly afternoon teas in London.



The Mad Hatter Afternoon Tea @ The Sanderson Hotel



The Sanderson Hotel is a luxury hotel located in the heart of London. Its modern interior was designed by world-renowned French decorator Philippe Starck.
It is in this contemporary setting that a very special afternoon tea is served: the Mad Hatter Afternoon Tea. Based on the novel Alice in Wonderland, you and your children will have a magical time here. With pastries and other delicious treats coming straight from Lewis Carroll's fantasy world of Wonderland, this is truly one afternoon tea you will not want your children to miss!


The hotel offers a selection of different menus, a range of teas, and a choice between sweet and savory scones at a very reasonable price.



Website: https://www.morganshotelgroup.com/originals/originals-sanderson-london/eat-drink/mad-hatters-afternoon-tea
Address: 50 Berners Street, London, W1T 3NG
Tube Station: Central line – Oxford Circus or Tottenham Court Road
Reservations: +44 (0)20 7300 5588 or online here
Opening Hours: Monday through Saturday – 12:30pm to 4pm, Sunday from 1pm to 5pm.
Price Indication: from £48 per person for adults, and from £35 per person for children (age 4-11). Note that prices will be higher during holidays.



Charlie and the Chesterfield Afternoon Tea @ The Chesterfield Hotel



If you and your children love Roald Dahl's Charlie and the Chocolate Factory, then this is an afternoon tea you will want to go to! The luxury Chesterfield Hotel has created the fantastical Charlie and the Chesterfield Afternoon Tea, where your whole family will be immersed in Willy Wonka's crazy world. You will even find the famous Wonka chocolate bar as well as the golden ticket!


The Oompa Loompa Afternoon tea is for the children. It includes peanut butter and jam sandwiches, pastries and a choice of a milkshake or tea! And to top it off, Willy Wonka himself always makes an appearance. Now this will truly entertain the children!
Website: https://www.chesterfieldmayfair.com/afternoon-tea
Address: 35 Charles St, London W1J 5EB
Tube Station: Jubilee, Piccadilly & Victoria lines – Green Park Station
Reservations: +44 (0) 20 7491 2622 or online here
Opening Hours: 12:30pm – 6:30pm daily
Price Indication: from £38.50 per person for adults, and Oompa Loompa Tea from £21.50 per child for children under age 12.



The Berkeley London Designer Afternoon Tea @ The Berkeley Hotel



Are you a fashionista? If so, then why not try out Prêt-à-Portea! Yes, you read that right: we are not talking about wearable fashion: we are talking about mouth-watering edible miniature bags, coats, shoes and much more! You'll find Dolce & Gabbana's popular pink rose dress, Fendi's chocolate biscuit coat with red and brown icing details, Moschino's nu-rave dress and even Valentino's Victoria sponge shoulder bag!


Clearly, this afternoon tea is inspired by the world of fashion, and the menu is changed every 6 months to follow the changing seasons in fashion!



Website: https://www.the-berkeley.co.uk/restaurants-bars/afternoon-tea/
Address: Wilton Pl, London SW1X 7RL
Tube Station: Piccadilly line – Hyde Park Corder
Reservations: +44 (0)20 7107 8866 or online here
Opening Hours: 1.45pm – 5.30pm Monday-Thursday / 1pm – 5.30pm Friday – Sunday
Price Indication: from £60 per person
**Note that from 15 November to 31 December the Berkeley will only be serving Festive Prêt-à-Portea, from £75 per person, which includes fashion-inspired delicacies, as well as festive treats and your choice of a mocktail, a glass of champagne or a glass of mulled wine**



Buzzy Bees Afternoon Tea @ St. Ermin's Hotel



St. Ermin's Hotel always has a great afternoon tea in store for children. After having proposed the wonderful and delicious "NineTea" in honor of the Queen's 90th birthday earlier in 2016, the hotel launched the Buzzy Bees Afternoon Tea for children (along with the accompanying Honey Afternoon Tea for adults). Both the Buzzy Bees and the Honey highlight the hotel's 350,000 Buckfast bees and the honey they produce. Indulge in the sweet and savory treats and afterwards, visit the busy bees on the third floor!
The St. Ermin's has even greater culinary surprises in store for adults: they have vegetarian and gluten-free tea sets available as well!


Website: https://www.sterminshotel.co.uk/eating-drinking/afternoon-tea/
Address: 2 Caxton St, London SW1H 0QW
Tube Station: Circle and District lines – St. James's Park
Reservations: +44(0)207 227 7777 or online here
Opening Hours: weekends and school holidays between 12 noon and 5pm. The adult's Afternoon tea is served daily.
Price Indication: £18 per child, and from £35 per adult



B Bakery Afternoon Tea Bus Tour on a Double Decker bus



Now this is one of the most original afternoon tea's in London. Forget about deciding between trendy and tradtional hotel venues. Why not combine two icons of London culture? This afternoon tea takes place on-board an iconic red London double decker bus. This vintage bus (from the outside, because the inside is specially designed for a comfortable meal) will take you for a spin around Central London: you'll get to see some of the city's famous landmarks while enjoying a fabulous afternoon tea.


No live or recorded guide comments during this ride. It's all about the pleasure of eating and drinking on special bus for 1,5 hours (depending on traffic).


While there is no specific children's menu, B Bakery offers traditional, vegetarian, vegan, halal and gluten-free afternoon tea sets.
**Note: no children under the age of 5 allowed due to health & safety regulations**


Website: https://london.b-bakery.com/afternoon-tea-london/afternoon-tea-bus-london-tour/
Pick-Up for 12:30pm and 3pm tours from 8 Northumberland Avenue
Pick-Up for 12pm, 2:30pm and 5pm tours from Victoria Coach Station
Reservations: book online here
Opening Hours: daily departures at 12pm, 12:30pm; 2:30pm, 3pm and 5pm.
Price Indication: from £45 per person



Afternoon Tea Adventure @ One Aldwych



Roald Dahl's Charlie and the Chocolate Factory has also inspired One Aldwych's afternoon tea, which won the "Best Afternoon Tea in London" award in 2017. Here, you and your children will be able to savor delights such as candy floss, golden chocolate eggs brimming with a mango cheesecake filling and blueberry cake pops. These scrumdiddlyumptious treats come with mouthwatering sandwiches and scones. Here, every item reflects the magic and fun of Roald Dahl's classic tale.


One Aldwych also offers gluten-free, vegan and vegetarian menus (available upon request).



Website: https://www.onealdwych.com/food-drink/afternoon-tea
Address: ‪1 Aldwych, London WC2B 4BZ, UK
Tube Station: Covent Garden (Piccadilly line) or Temple (Circle and District Lines)
Reservations: +44 (0) 20 7300 0400 or email foodandbeveragereservations@onealdwych.com
Hours: 12:30 to 15:00 Monday – Saturday, 12:30 – 17:00 on Sundays
Price Indication: £35 for children under 12 only, from £45 for adults



Tea-Tox Healthy Afternoon Tea @ Brown's Hotel



Are you looking for a healthy afternoon tea for you and your family? If so, then head out to the Brown's Hotel and indulge yourself with the Tea-Tox Healthy Afternoon Tea.
Although this afternoon tea is not specifically designed for young children, it is a great place to have a sip of tea and a bite of cake with your whole family in London.
So what is on the Tea-tox menu? Think smoked chicken and guacamole, poached salmon and dill crème fraiche, mango and coconut rice, chocolate-raspberry soya slice and seasonal fruit sorbet. That will surely get everyone's taste buds happy and bodies healthy!


The tea room also offers traditional and gluten-free afternoon tea sets.



Website: https://www.roccofortehotels.com/hotels-and-resorts/browns-hotel/restaurants-and-bars/english-tea-room/menus/
Address: Albemarle Street, London, W1S4BP
Tube Station: Jubilee, Victoria, Piccadilly lines – Green Park Station
Reservations: +44 (0) 207 518 4155
Times: Noon to 6.00pm daily
Price Indication: from £55 per person